Miami Festival of Brazilian Movies - June 1 to 9, 2007
After a successful 10th anniversary, the Brazilian Film Festival of Miami is back for its 11th year and hope to build on the buzz and momentum of the previous year to create even more visibility for Brazilian cinema in the U.S. and secure its spot on South Florida's cultural calendar.
The Festival, produced by Inffinito Foundation and City of Miami Beach, is the largest competitive showing of Brazilian movies held outside of Brazil. All the films in competition are being screened in the U.S. for the first time. Over 20,000 people - Latinos, Brazilians, Americans and tourists alike - are expected at the screenings at the Colony Theatre where over 30 films will be screened.
Film screenings are at 7 pm and 9 pm, with an 11 pm late night screening on Friday and Saturday nights. Tickets for the screenings are US$ 10 each. Guests can also purchase a VIP pass for US$ 120, which includes access to all screenings, private parties, and the closing night award ceremony.
The nine-day Festival will take place in South Beach from June 1 to 9, 2007. Tickets for the screenings at the Colony Theatre will go on sale on April 30th and can be purchased online at
ticketmaster
.
The Festival will bring actors, directors, producers and executives from the Brazilian and American film industries together to screen Brazilian productions, all previously unseen in the US.
The Brazilian Film Festival of Miami launches on Friday, June 1st, with a free opening party at the North Beach Band Shell, where an outdoor screening of Carla Camurati's Irma Vap - The Return, the 2006 Best Picture Public Choice, will be projected on the giant screen.
The 2006 Best Short Film award winner, What's up Tocayo, will also be screened at the opening party. It's a short-film documentary made in Havana, Cuba about a Cuban mother, Mirian Torres, who tries to show us the world through her point of view. The free party will begin at 6 pm with a performance by The Brazilian Samba School and music by DJ Marcelo and will be followed by the outdoor film screening at sundown (approximately 8:30 pm). Last year's opening event brought 1,300 guests to the North Beach Band Shell, where guest partied the night away under the stars.
Between June 2nd and 8th the Colony Theatre will present over 30 short and feature productions, among them: Noel-The Samba Poet (2006) about a young medical student who becomes a samba music star and gets carried away by all vices of stardom until an illness complicates his life; 1972 (2006), a film by José Emílio Rondeau about a rock star from Rio de Janeiro looking for love; Cartola (2006), the story of one of the most important composers of Brazilian music and a history of samba based on one of its most distinguishable figures; Dirty Money (2006), a well-crafted comedy of errors, which addresses the distortions created by capitalism in a culture of corruption; Unforgettable (2006) by Paulo Sérgio Almeida about an actor who uses the magic of cinema to get revenge on his wife and his best friend who are having an affair; Urban Snap-shots (2006), which chronicles a day in the life of five middle-class women in Rio de Janeiro; and Zuzu Angel (2006) about a fashion designer who becomes entrenched in a fight against the military regime after her son gets killed, putting her own life in danger. Never before seen in the US, all the films were finished or released to the Brazilian public between 2006 and 2007 and will now compete for top Festival honors.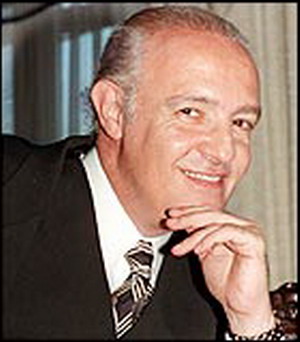 Brazilian film legend Ney Latorraca will receive a special tribute during the festival. Selected films from his filmography will be screened at the Colony Theatre throughout the Festival.
At the festival's closing ceremony, to be held on June 9th, a jury comprised of movie industry professionals will select the year's best in 11 categories, including Best Feature Film, Best Director and Best Screenplay. The winners will be presented with a Crystal Lens Award, a trophy designed by Brazilian sculptor Helena Bressane. The Best Picture Public Choice will also be awarded to the best feature and short films, as voted by the audience.
The Brazilian Film Festival of Miami will be followed up in New York by the Cine Fest Petrobras Brasil, which takes place August 5th to the 12th. The New York Festival will kick off with a concert by AfroReggae at Central Park SummerStage followed by the screening of Zuzu Angel.